Iris Louise Pollard
Published 11:05 am Friday, January 3, 2020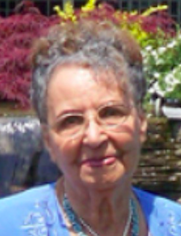 Iris Louise Pollard, 94, died October 30, 2019 in Richmond, Virginia. She moved to Virginia after living 72 years in New York (40 years in New Rochelle, N.Y.) and lived in Dillwyn, Virginia (21 years) and Farmville, Virginia (2 years at Brookview at The Woodland) prior to her passing. She was born Iris Louise Carson, November 22, 1924, in Saugerties, N.Y. to the late Philip N. Carson and Laurel (Benjamin) Carson. She attended school in Saugerties through the sixth grade.
The family then moved to the Bronx, N.Y. where she attended P.S. 31 & Walton High School. She attained a BA from Hunter College and a MA from The College of the City of New York.
On August 1, 1948, she married John F. Pollard in New York City. They had two children: Richard Carson Pollard and Patricia Iris (Pollard) Bartee. She was predeceased by all three, Richard in 1975, Patricia in 1986, and Judge John F. Pollard in 1990.
Iris Pollard was employed by the NYC Board of Education for 26 years. She was an Elementary School Teacher of the Visually Limited, an Assistant Principal, and eventually the Principal of P.S. #67 in the Bronx. After retirement, she also volunteered at what was then New Rochelle Hospital (now Montefiore New Rochelle Hospital), supported the New Rochelle Youth Tackle League alongside her husband John Pollard, and was a Substitute Teacher at Daniel Webster Magnet School (where both of her children and grandson attended school) shortly before moving to Virginia.
Iris was also predeceased by her siblings: a brother, Lloyd Carson, and a sister, Laurel M. Bailey.
She is survived by her grandson, Derek R.J. Bartee (of Durham, NC), her former son-in-law, Douglas L. Bartee (of Dillwyn, VA), her nieces Barbara Downz & Gail Carson and nephews Lloyd Benjamin Carson & Guy Carson. She is also survived by nieces on her husband's side: Donna Martine & Debra McGaughey as well as a number of grand-nephews, grand & great-grand- nieces, and cousins. She also leaves behind countless other friends and loved ones that she loved dearly.
Iris was an avid reader, writer, and creator of keepsakes. Her kind, gentle, loving demeanor, her willingness to help others in need, and her strength in the face of adversity will be greatly missed by all whose lives she touched.
In lieu of flowers, the family requests that donations be made in Iris' memory to the American Heart Association. Cards may be sent to Derek Bartee, 8 N. Berrymeadow Ln., Durham, NC 27703.
More Obituaries